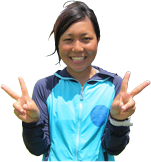 Frequently asked questions
Here we posted customers questions. If you have any questions besides the question information below, please do not hesitate to ask! I do not care whatever trivial thing is fine also ...!!
TEL +81-80-4314-3399 +81-80-4314-3399!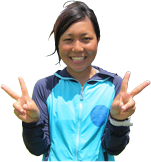 What if I am not good swimmer?
when we talk about diving and snorkeling is perfectly fine.
with the supportof our staff it will be a good experience also for those customers who are not good swimmers.
Are there any additional fees?
Both, diving and snorkelling plans will not incur in additional charges besides the displayed fees.
I have a license acquisition plan, but are you able to dive anywhere in the world?
Yes! You can dive. It is America's world leader organization called PADI. Of course, you can enjoy diving all over the world and Japan.
Can I pay by credit card?
I'm sorry. Everyone pay in cash.
Is there a cancellation fee?
If you contact us by 19:00 the day before, there is no cancellation fee, but the full amount will be charged for cancellation after that.
Is there a pick-up service?
We are asking for the services related to the blue cave in the basic local collection, but I think that you can contact us once. Depending on the reservation situation it may not be accepted.
Can you do it even during menstruation?
Of course it is possible.
My eyesight is badly touched, but is it okay?
If you are a soft contact you can participate. Those who wear glasses etc. please, prepare degree lens.
What do I need?
It is all right with things like swimsuits and towels.
Is it cold in winter?
Because the temperature of the ocean water in Okinawa never falls below 20 degrees, you can enjoy diving and snorkeling throughout the year.
Do the blue caves look blue even on rainy days?
It looks blue even on rainy days.
On the other hand, the weather conditions does not affect the ocean situation.
Where is the blue cave in Okinawa?
The cave under the cape of Misaki Maeida (Onna-san Misaki) of Onna village (grandparents) in the west coast, the northern part of the main island of Okinawa is "Blue Cave".
How far is from Naha Airport to the blue cavern by car?
It takes about 1 hour to 1.5 hours by car from the Naha Airport using a highway, about 50 km away.
It is about the same travel distance and time from Cape Eijada from Churaumi Aquarium.
Because busy roads such as GW, summer vacation, year-end and new year getting crowded, we recommend that you schedule a margin.
From what age can you join?
There are tour plans available from the age of 5.
However, inside the cave is dark, there are children who are scared and cry.
Rather than age, it about the child accustomed to the water, or a child who does not worry too much in the darkness.
How old can I join?
Basically 60 years old. If you are over the age of 60, a doctor's medical certificate may be required.