You can stay clean and comfortable with AN affiliated guesthouse service
Sea Mall (diving club service) is a small guest house located in Yomitan Village, Okinawa Prefecture! Even though it is a cheap hotel it is beautiful! Please do not worry because the staff always do not clean up! We also have a diving service, so it is also possible to take licensing courses etc. as a camping sense. Since it is located in the center of Okinawa, access is good wherever you go. There are lots of Izakaya gathering local Okinawa locals nearby, and there is convenience store in 1 minute on foot, so you can spend comfortably. Okinawa Guest House,regularly go through everyday life and fun events (pots, barbecues, etc.),Ç so those who time matters please join us ^ ^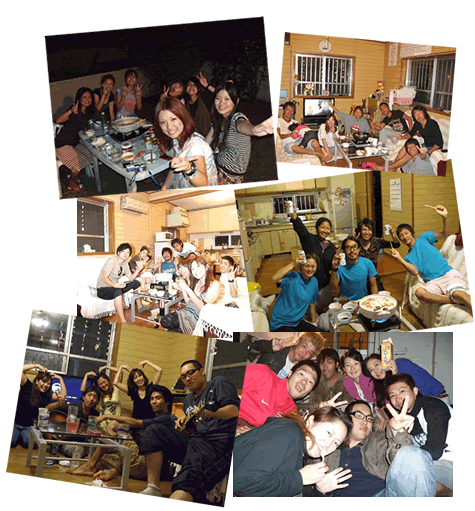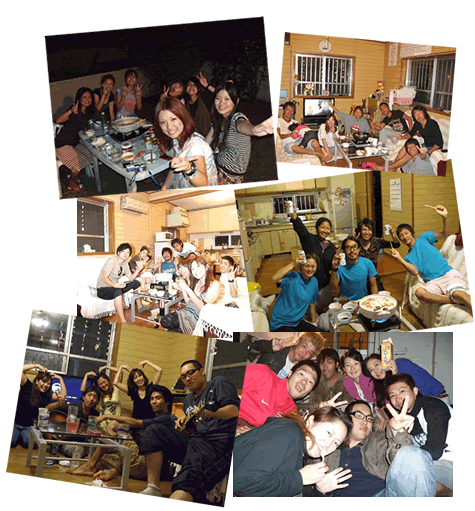 Okinawa Yomitan-mura Guesthouse Housing terms
There is a rule so that everyone can feel comfortable as they are asked to stay at Inassi Guest House from now. As well as the representative, those who are staying together are in good terms, thank you to make a reservation.
There is no curfew, but those who come back after 23 o'clock have to notify it in advance.

If you get late, some people are going to go to bed so please be quiet.
If you can not pass by 12 o'clock night, the door will be locked.
(Please note in advance that refund of usage fee will not be made)

Please cooperate with power saving and water saving

We would like to continue the service low fee so we thank you for your cooperation.
* Water saving ... ... Okinawa is troubled by the shortage of water every year. Thank you for your cooperation.
* Electricity saving ......, please use the air conditioner only during the summer evening and in the office, the electricity in the room will go out when going to bed.
Please note that it may be requested separately if it is not respected this rule.

Please cooperate so that we can use it pleasantly, not to disturb other customers

Please use the space with consideration no the next person who is goin to use it(living room, toilet, shower etc). In addition, when there are complaints, such as noises, we may refuse to rent you. (In that case please do not hesitate to refund rental fee.)

Non-smoking in the whole building.

Ashtray is installed in the garden so please use it.

Troubles between users and third parties are solved by each other.

In case of damages on the guesthouse, damages and compensation fees are charged.

Please note that actual expenses will be incurred if the equipment in the guest house is damaged or stained

Please check your room when checking out so please.
Also, when eating and drinking please in the living room.
Eating and drinking in the room is not allowed.
Also, don`t dry wet swimsuits and laundry in the room.
Please use the drying place of the back or the nearby coin laundry when you are drying the wet thing.

For valuables and personal items, please self-manage

Especially keep valuable goods under control.
Please note that we can not take any responsibility for loss of property in the parking lot, theft, loss of personal property inside and outside the guest house etc.

Check-out is basically by 10 o'clock

We have Offering diving service. We appreciate your cooperation m (__) m
In addition, if there are any unclear points please ask the staff.
Detailed information
Room Charge
¥ 2,500 per person
Accommodation
Information We also use a private room at the same rate even for one person. Shower toilet and kitchen will be in common. We do not have toothbrushes and towels so please bring them! It is! Please read the terms of service before booking. Please be assured that the price shown is all tax inclusive. )
Check in
Check out
Check in is from 15: 00 ~
Check-out is by 10:00.
Payment method
Please pay it only by cash.
Cancellation charge
There is not cancellation charge If the plane did not fly for reasons such as natural calamity and if there is a cancellation notice by customer' by 19:00 on the day before. Cancellation after the above time has 100% charge.