Now, the popular mermaid swim experience in Okinawa!
Mermaid swim experience and landscape photography course
It can not be experienced it in daily life ...
You can make mermaid experience in Okinawa ♪ Why do not you become a mermaid on a beautiful beach in Okinawa?
Of course, you can experience in Mermaid form, Mermaid swimming as well as photo shooting.
The corolla is very Cute, the figure which is sleeping at the beach is like Mermaid Princess.
What about making some Mermaid memories in Okinawa's sea ♪
Shooting With a Cute pose. There is also a great course with a set of blue cave snorkel and blue cave experience diving.
Recommended for



Duration
1 hour and a half
Plan price
10,000 yen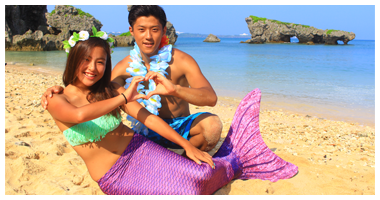 Because pictures are shooted with a single lens reflex camera, it will be a beautiful photograph present.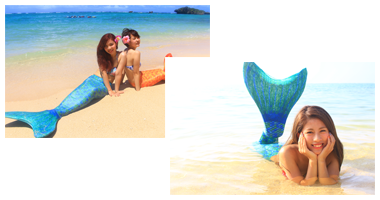 You can experience Ariel on the beautiful beach of Okinawa.
For sure you will make the best memories of Okinawa ♪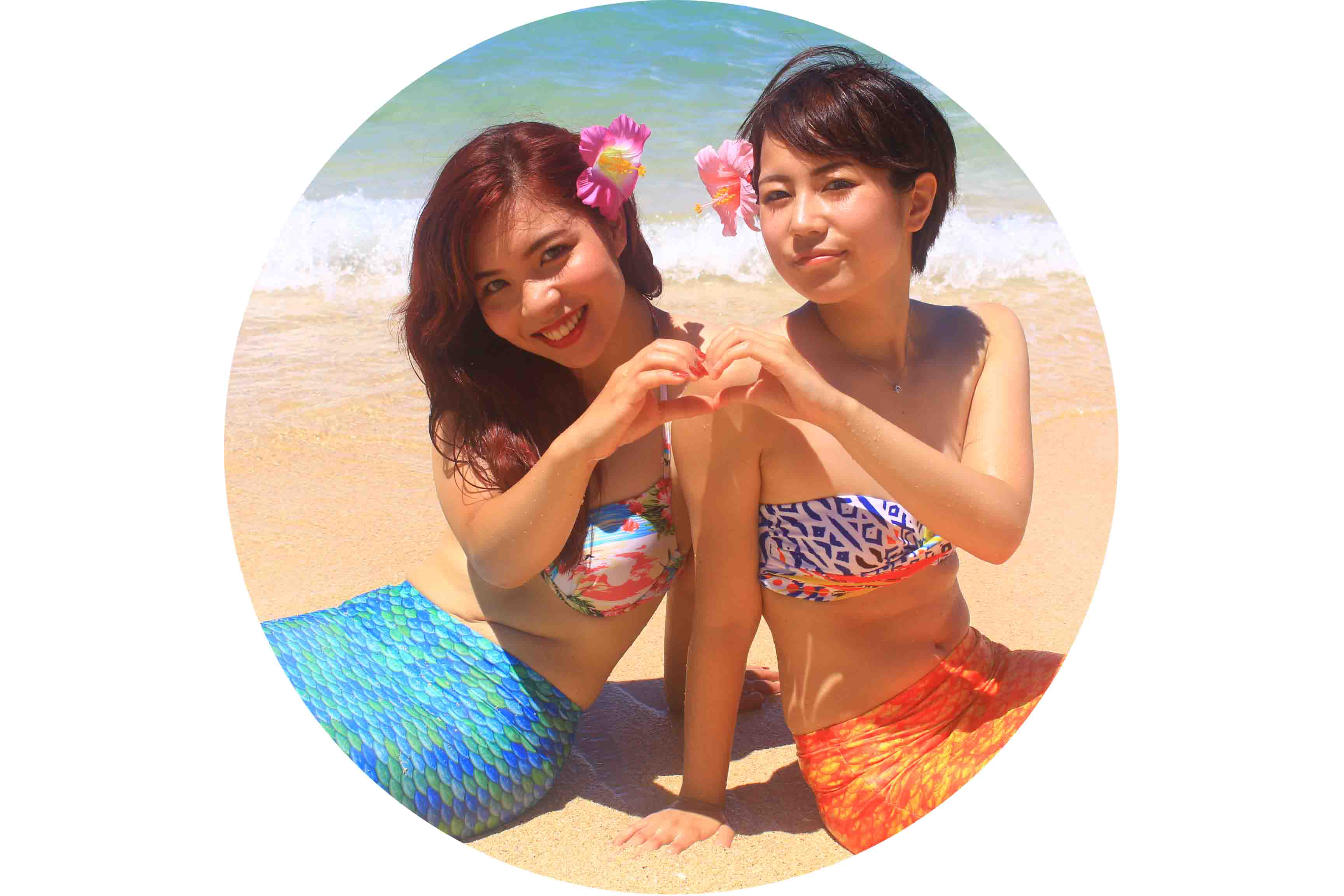 Mermaid swim experience & landscape photography with us, will be a different experience for each customer, man-to-man service.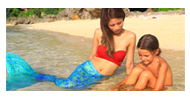 Even customers who are pregnant and can not participate in snorkeling or diving, can make memories at this unique moment in the beautiful sea of Okinawa ♪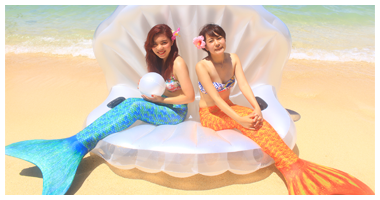 We prepare wreaths and photo frames.
You can choose the colors and mermaid accessories that suits you.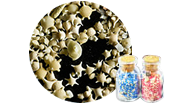 We will give you gifts of popular start sand at this course.
Schedule Plan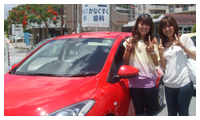 Meeting at Cape Maeda parking lot
Our staff will join you at the parking lot of Cape maeda.
After that, every participant application is filled.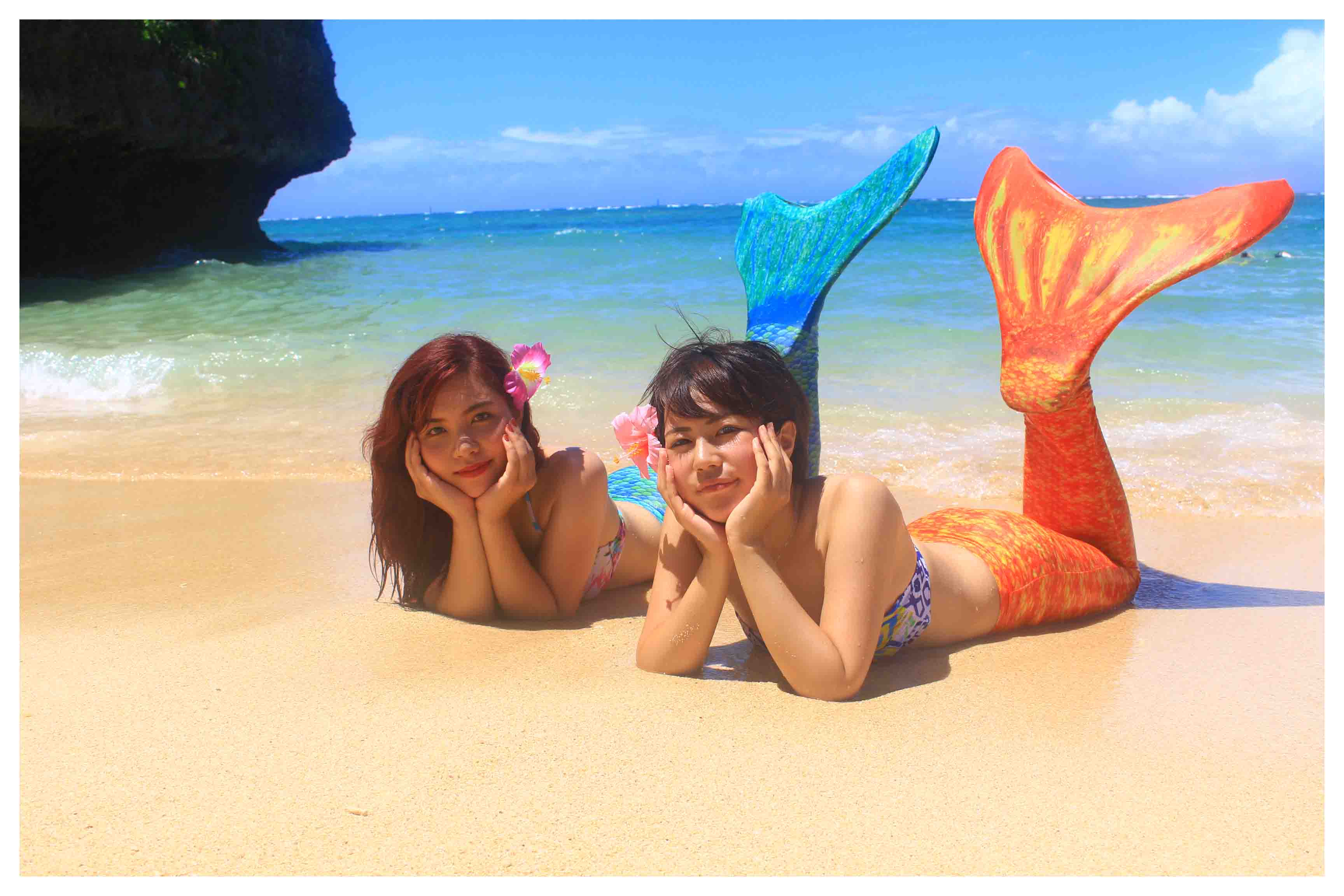 Briefing (explanation)
Short explanation about the course, mermaid suit size check, how to wear. If you have any questions, please ask.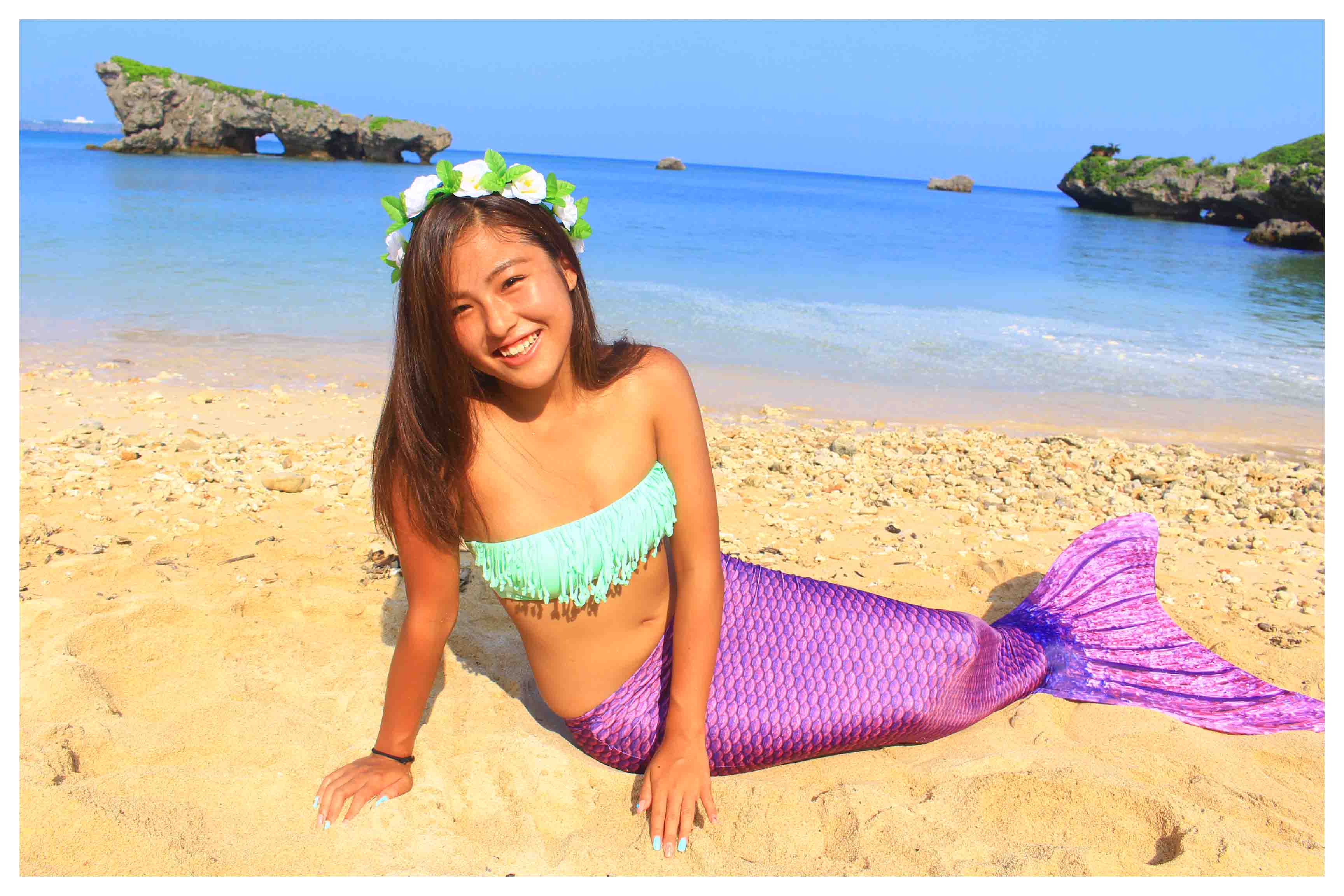 Shooting starts on a beautiful beach ♪
Change to the mermaid swim suit, coordinate your favorite accessories ♪
We have many accessories such as corolla and hair ornaments.
You are free of bringing your favorites accessories♪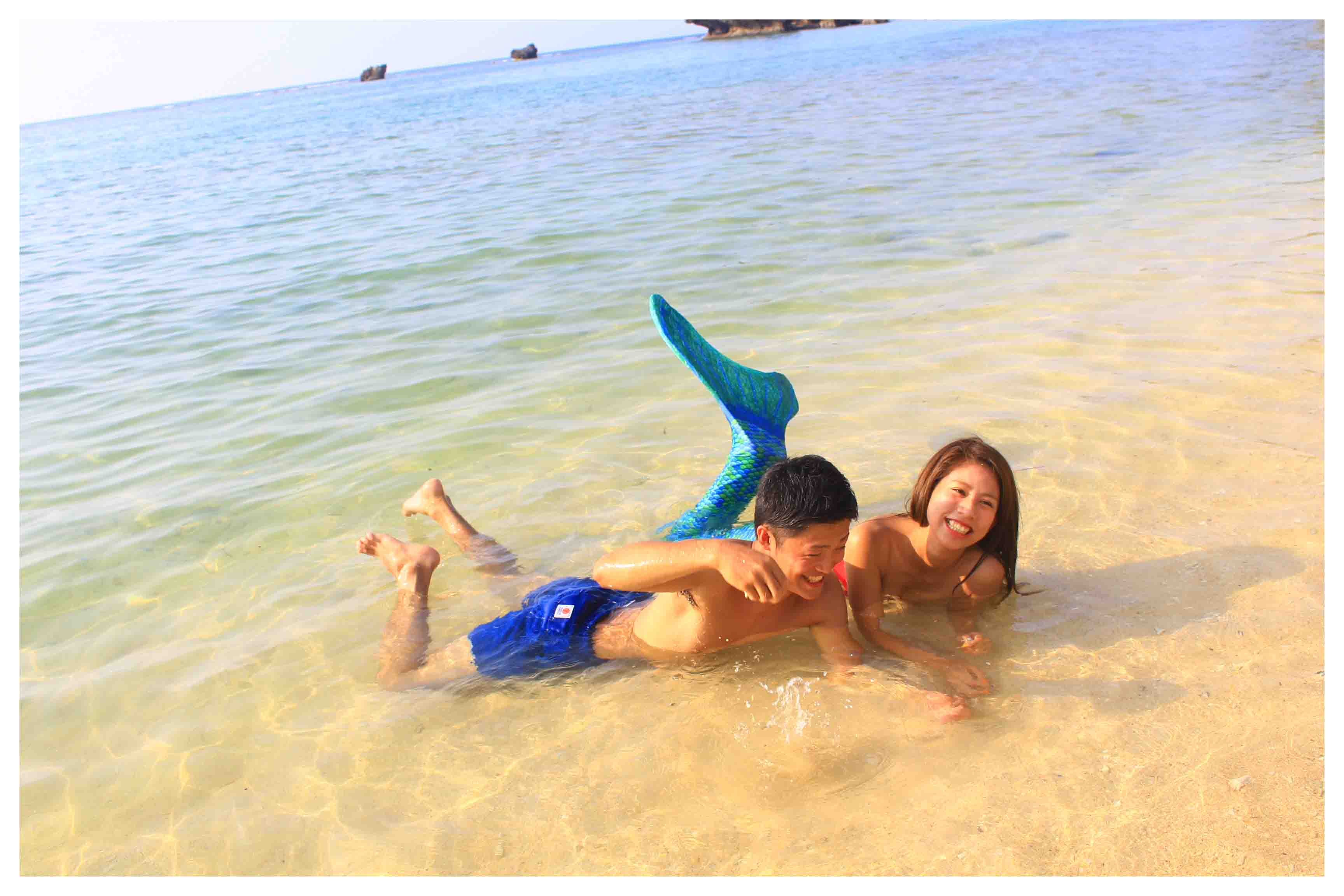 Let's swim with a mermaid swim suit ★
First, let's practice in the shallow. Let's swim when you get used to it ♪
If you wish, you can rent a snorkel mask for free.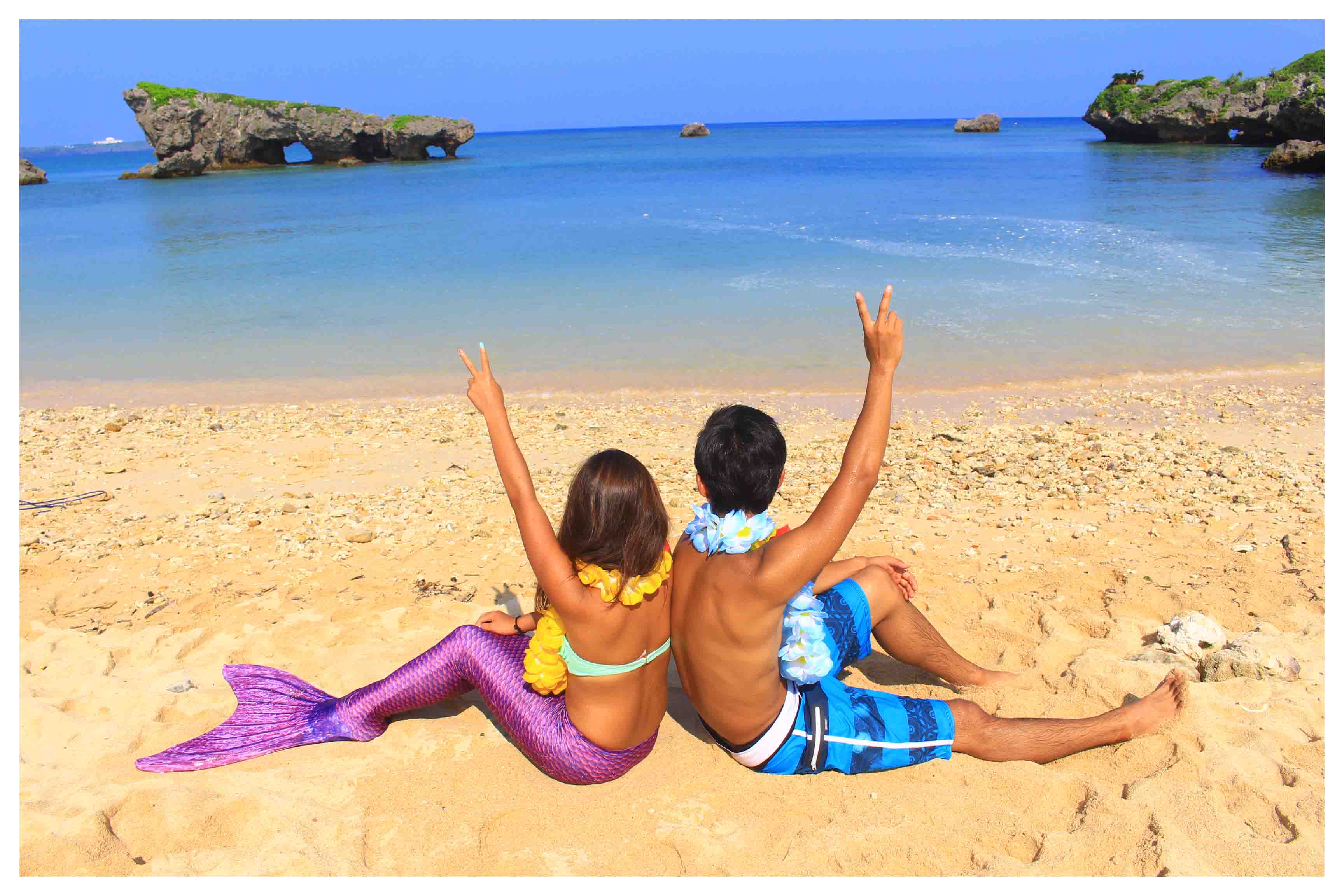 Mermaid swim experience & lanscape photography end ♪
Shooting ended on a beautiful beach in Okinawa ♪
A lot of pictures were took! Please look forward to the picture ♪
Important information
Depending on the weather conditions on the day of participation, it may not be possible to do Mermaid Swim Experience & landscape photography.
Also, even if the weather is good, please understand beforehand that for safety, it may be impossible to snorkel or swim by wearing a mermaid suit depending on the sea condition.
The meeting time will be Japan time. Please understand that it may not be possible to hold a course if you are late.
About cancellation
Cancellation on the day of participation is 100% of cancellation fee.
Cancellation by customer's circumstances, please be sure to contact us the previous day by PM 19 o'clock.
※ In case of cancellation due to natural disasters such as typhoons or severe weather conditions there is not cancellation.
Payment is only cash (Japanese yen) on that day.
Credit cards are not accepted. Please be aware of it.
Course details
Course Name
Mermaid Swim Experience & Photo shooting
Price
¥ 10,000 per person ¥ 11,000 for couples
※ There is no mermaid swim suit for men so 3,000 yen is men fee
※ Other attenders 3,000 yen
Participation conditions
Healthy person over 5 years old. Waist size from 40 to 85 cm..

Mermaid suit size table
Child : 40-55cm
S size: 60-70cm
M size: 65-75cm
L size: 75-85cm

Please specify the size at the time of reservation.
Mermaid suit is very delicate so please specify a little larger.

Personal belongings
Swimwear, towels, change of clothes (clothes to get wet)
Hair makeup is yourself. Recommended waterproof make-up.
Several accessories are available, but youu can bring your favorite accessories if you want.
Meeting place
Parking of cape Maeda
Time table
① 7:30 ② 10:00 ③ 12:30 ④ 15:00
Important information
In cases of bad weather such as typhoon or heavy rain, there are times when you can not hold a course.
If the sea condition is rough, if snorkeling and swimming are not safe, It may not be possible to do it.
Please, be aware of it.
Cancellation
If the flight is canceled due to natural disasters, there are not cancellation fee.
In case of cancellation by customer's circumstances please contact us day the previous by PM 19 o'clock.
100% cancellation fee for cancellation on other days except the mentioned case above. Please, be aware of it.
Cape Maeda Access
Meeting Place
Inside the parking lot of the famous diving spot cape Maeda in central Okinawa

Cape Ebisuda
Okinawa Prefecture Kunigami gun Onna village Hiroda 469-1
TEL + 81-80-4314-3399
Guests arriving by bus
Take bus No. 20, 120 from Naha Airport
15 minutes on foot from Kumami bus stop

Please call us for any questions. Chinese and English are available.
+81-80-4314-3399